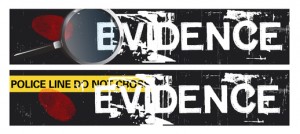 When writing a research paper, it is very important to use a variety of types of evidence to support your argument. This means using both primary and secondary sources to defend your position. Primary sources include original historical and literary texts and raw data from an experiment you performed; secondary sources include information about primary sources written by other scholars or literature reviews of previous experiments. It is also a good idea, when compiling secondary sources, to solicit a variety of opinions on the topic. Particularly when researching a controversial issue, you should consider the opposing side and explicitly refute major arguments. It makes your case look much stronger, versus merely ignoring the opposition.
Sometimes, of course, your professor will tell you very specifically what sources to use: an assignment might require you to simply do a textual analysis of a single document required in class, versus going out on your own to do research. But in instances where you are required to do independent research, the professor is actually grading your ability to find and vet high-quality sources, not simply the quality of your analysis. A paper that is built upon poorly-researched sources (such as anonymous web pages or crowd-sourced documents like Wikipedia) will likely receive a poor grade, regardless of the quality of the prose.
That is why using PaperDue is such a valuable resource for so many students and has resulted in better grades for its users year after year and semester after semester. Our sample assignments and professional examples of research help you get a better understanding of what constitutes scholarly research and acceptable academic writing. It's easy to feel like you're lost in a wilderness of information when trying to construct a credible research paper. We can help.