Blue Bell Listeria Outbreak Essay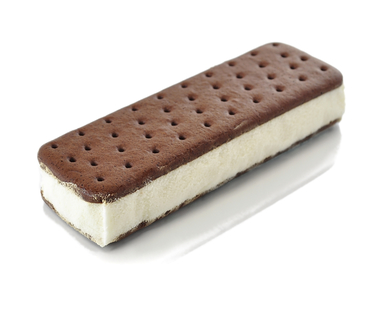 * please note: If the lines in the text do not match up to the comments please refresh this page or hit F5 on your keyboard.
Blue Bell Listeria Outbreak
June 9, 2015
Download this essay in word format (.doc)
A1 A1: Headings are left-justified in regular font (can be bold, though APA does not require them to be in bold- check with your teacher for specific instructions). Introduction
On March 13, 2015, the Centers for Disease Control and Prevention, the Food and Drug Administration, and state and local health officials concluded that certain products from Blue Bell Creameries were the likely source of listeriosis infections that occurred in several states. Initially, five people in Kansas were known to have gotten ill as a result of this outbreak, and their infections were believed to have occurred in the hospital. Four of the five people had consumed milkshakes made with a Blue Bell ice cream product. Simultaneous with the Kansas listeria investigation, the South Carolina Department of Health and Environmental Control found Listeria monocytogenes in two varieties of Blue Bell products. This prompted the Texas Department of State Health Services to test product samples from Blue Bell's Brenham location, which revealed listeria monocytogenes in three products. Blue Bell responded by shutting down the production line that the products were made on and began a voluntary recall of products made on that line (CDC, "Initial announcement," 2015). At the time, it seemed like the voluntarily recall and a thorough cleaning of the Brenham facility would be enough to resolve the issue.
Listeria
Listeria monocytogenes is a bacteria that is frequently found in food. It causes an infection known as listeriosis, which is characterized by fever, aches, and some gastrointestinal distress. Though a bacterial infection, presents similarly to a virus in many people and may go undetected. Those who are actually diagnosed with listeriosis are those who are experiencing an invasive infection, which means that the infection has moved from the intestines to the bloodstream. The risk associated with that is that those impacted can develop infections in their bloodstream or their central nervous system, which can cause meningitis. The illness associated with an invasive infection can be severe and can even lead to death.
While most healthy adults are not severely impacted by listeriosis, it can have a devastating impact on at-risk populations. These populations include pregnant women, infants, the elderly, and the immunocompromised. For pregnant women, the risk is not confined to the health of the mother, who may only experience moderate discomfort as the result of infection; the real risk is that the disease will pass into the infant. Furthermore, even those who are not considered high-risk have some risk of developing a serious infection as a result of exposure. What can make it difficult to track the source of the disease is listeria's unusual incubation period. While most people who are exposed to the bacteria either develop listeriosis within a few days of exposure or do not develop it at all, it can actually develop months after exposure to the bacteria.
Download Full Essay In MS-Word Format
Download Full Essay
Listeria Outbreaks
The Blue Bell Creameries listeria outbreak is not the first food-production linked listeria outbreak in recent history. In fact, it is not even the largest listeria outbreak in history. On the contrary, listeria is a relatively common bacteria that, once involved at a source location, is easily spread through modern food production and distribution channels. The largest listeria outbreak in U.S. history occurred in 1985 and was linked to Mexican-style unpasteurized cheese. A 1998 outbreak was linked to hot dogs and deli meats (DeNoon, 2011). However, even seemingly unprocessed foods can be at risk of listeria; one of the largest outbreaks in recent history was due to contaminated cantaloupe. These prior cases had much higher death tolls and a greater number of ill people than the current Blue Bell recall. However, because of the potential for a lengthy incubation period, it is possible that more people could be added to Blue Bell's current toll.
Blue Bell
Perhaps the most daunting part of the Blue Bell problem is that it appears that Blue Bell was aware of the potential for a serious problem. When the CDC first discovered the listeria contamination, it appeared that the creamery was unaware that there was any potential for contamination. However, as the CDC investigation continued, it became apparent that the problem was not isolated to a single production facility and was something that Blue Bell knew, or should have known, was a risk.
For example, by mid-March, the Kansas Department of Health and Environment had discovered listeria in a single-serving ice cream cup that had been manufactured at Blue Bell's Oklahoma facility. Even more interesting is that the contamination was genetically different from the listeria found at the Texas facility, suggesting that they were not the result of cross contamination or the plants both using the same contaminated ingredients, which was an earlier theory for why there might be contamination in multiple places. This led many people to question the company's food safety policies, although locally the support for the company remained very strong. Instead of condemning the company for putting profit over safety, many locals in the areas where Blue Bell was sold expressed support for the company and fervently believed that the company was ignorant of the possibility of contamination. On April 20, 2015 the company voluntarily recalled all of its products because of the risk of contamination.
However, further investigation revealed that Blue Bell was aware of the potential for contamination because of tests that revealed listeria in their processing plants. The bacteria was not detected in areas where the company believed it could contaminate the ice cream, but the fact that it was detected at all was alarming for many people, who believed that the company had no warning that it was facing a potential health outbreak. Instead, the investigation revealed that the company's sanitation practices were inadequate to safeguard consumer health. Blue Bell did not perform adequate testing to reveal possible food contamination. Even when they discovered that they were not using adequate cleaning procedures, they did not perform a root cause analysis that would have helped them improve cleaning procedures. Listeria was found at several spots in their factory and in samples from various dates. Employees did not follow safe hand-washing procedures and wore outside clothing, such as shoes, into food production areas. All of these practices could have helped promote the spread of listeria in the product.
Blue Bell has agreed to comply with voluntary regulations that would require it to notify authorities in Texas and Oklahoma when any of its ingredients or products test positive for listeria and to hold products and not ship them until their tests results were in and they were prove. However, this step may not be sufficient to prevent further outbreaks. Even if it is, it is unlikely that consumer confidence in the brand will be immediately restored.
Impact on Blue Bell
Blue Bell has not been selling products for over a month and voluntarily recalled all of its existing stock, a decision that has almost certainly had a huge financial impact on the company. Because Blue Bell is a privately held company, the full financial impact of the outbreak may not ever be fully understood outside of the company. However, Blue Bell had to lay off more than one-third of its workforce in response to the shutdown in production and does not have an estimated date for when it can resume production. Taken together, these facts do not support the notion that the creamery will be producing ice cream again in the near future.
A2 A2: References are listed on a separate page, following the conclusion of the text. It is labeled References, which is centered at the top of the page. References
Berenson, T. (2015, May 14). Blue Bell agrees to new rules after listeria outbreak. Retrieved
May 22, 2015 from Time website: http://time.com/3859393/blue-bell-new-rules-listeria/
Centers for Disease Control and Prevention. A3 A3: The date of publication is the second item in a reference list entry. It contains as much information as is available and begins with the year, followed by the month then day of publication. (2015, March 13). Multistate outbreak of listeriosis
linked to Blue Bell Creameries products: Initial announcement. A4 A4: The next thing is the date the internet source was accessed. This is not included in references to print publications. Retrieved May 21, 2015 from A5 A5: In APA, you include a URL address for the article. This is not include in standard MLA reference lists, but might be a good idea any time you are using a working reference or works cited list, because it ensures that you will know how to find an article if you need to go back to it for further information. You can always delete the URL address prior to submitting your final paper. CDC website: http://www.cdc.gov/listeria/outbreaks/ice-cream-03-15/index.html
Centers for Disease Control and Prevention. (2015, March 24). Multistate outbreak of listeriosis
linked to Blue Bell Creameries products: Investigation update. Retrieved May 21, 2015 from CDC website: http://www.cdc.gov/listeria/outbreaks/ice-cream-03-15/index.html
DeNoon, D. (2011). Listeria outbreak now 2nd largest in U.S. history. Retrieved May 21, 2015
from WebMD website: http://www.webmd.com/food-recipes/food-poisoning/20111010/listeria-outbreak-now-2nd-largest-in-us-history
Download Full Essay