Harvey Weinstein and Hollywood Sex Crimes Essay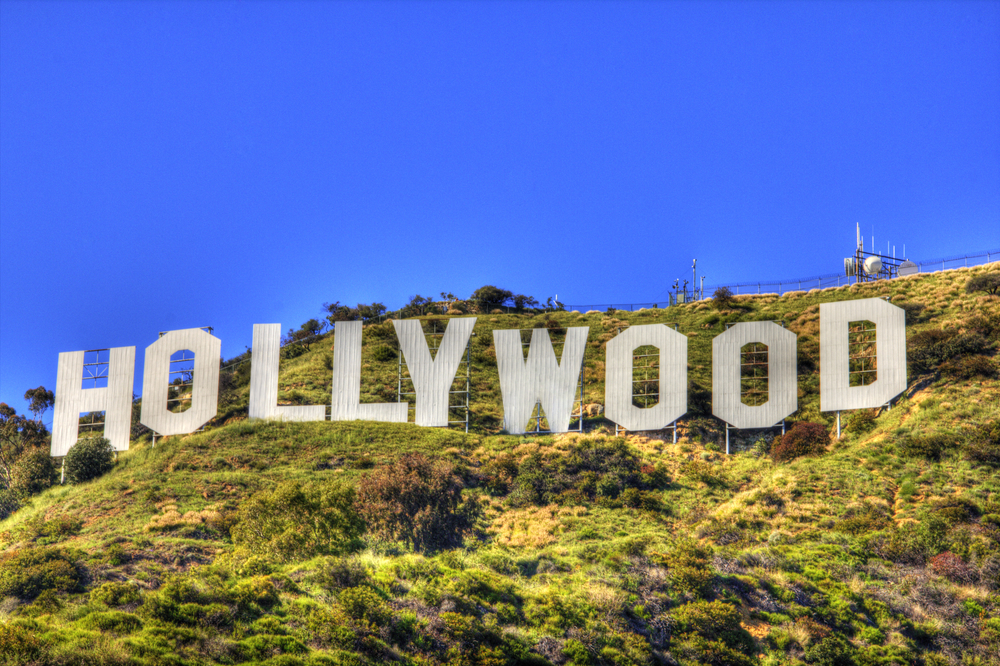 Download this essay in word format (.doc)
The accusations against Harvey Weinstein may be a turning point in gender and power relations. Women who have spoken out about sexual harassment and rape in the past have often been silenced or ridiculed. Anita Hill is a perfect example. Countless women around the world are victims or rape and harassment with little in the way of legal or even social support. What makes the Harvey Weinstein case so important, and so pivotal, is that it might actually lead to greater change than ever before. The long-term implications of the rape and harassment allegations can be considered from an economic standpoint, too, as abuses of power can be shown to be detrimental to good business. Moreover, the Harvey Weinstein case shows how a watershed event can catalyze other people. When people ask, "Why did they wait so long to come forward?" this question is relatively easy to answer. Women are silenced by a system that enables abuses of power, and especially misogynistic displays of power like rape. Best viewed from a sociological perspective, the domino effect since the Weinstein allegations shows that women only come forward when there is a perception of broader social support.
Titles
What Next? Will the Weinstein Effect Change Anything?
How Social Media Might Explain Why the Weinstein Case Gained Traction
How Major Celebrities and Public Figures Fell From Grace: Who's Involved and How
The Differences Between Conservative Media (Fox) and Liberal Media (MSNBC) Reporting on Weinstein and Rape
The Structural Inequalities That Cause Women to Remain Silent
Why the Hollywood Rape and Harassment Cases Are Directly Linked to Gender Wage Inequalities
Topics
Fallout from the rape and assault charges against Harvey Weinstein, especially other producers that were called out or fired (such as Bruce Ratner, Roman Polanski, Clint Eastwood), and high profile actors who were called out, such as Kevin Spacey, Ben Affleck, Dustin Hoffman, Louis CK, etc.
How the rape and assault charges could change the dynamic in Hollywood and possibly in other industries, too.
How the #metoo social media hashtag represents the collective empowerment of women, providing encouragement, support, and a safe space to talk about rape, harassment and assault without being ashamed or embarrassed.
The intersections between race, gender, class, and power using the Hollywood case as an example, and how the women coming out are in high power positions with less to lose than a woman who lacks the same type of social or financial support.
A qualitative research study involving interviews with key figures on the issues.
How the whole thing might have started with the outing of Roger Ailes from Fox news, and only then spread to Hollywood and television, then Congress.
The different ways the rape/assault cases are being handled in Congress/politics versus in show business.
The effect on the reputation of major production companies including Disney Animation, Amazon Studios, and Netflix. Have consumer perceptions changed?
Outline
I. Introduction
II. Body
A. Background information
B. The fallout: who and what
C. Why the Weinstein case signals meaningful change
III. Conclusion
What Next? Will the Weinstein Effect Change Anything?
Essay Hook
#metoo. It has happened to almost every woman on earth, which is why the unearthing of Hollywood's dirty little secrets is being called an actual social "movement," (Rubin, 2017, p. 1).
Introduction
It's being called a "movement" now, with innumerable women coming forward with stories about being harassed, assaulted, raped, and abused by men in positions of power. While the Bill Cosby case did become a huge scandal, no case in 2017 was as important as the Harvey Weinstein case. The Weinstein case is different than any other similar case that came before for several reasons, the main one being that the studios have been uniformly supporting the women by firing many moguls and bigwigs in the entertainment industry. The message being sent is that it is no longer acceptable to offer tacit approval for this kind of behavior. Therefore, the Weinstein case represents a real turning point that could lead to dramatic transformations of gender and power relations in America.
Thesis Statement
The Weinstein case represents a real turning point that could lead to dramatic transformations of gender and power relations in America.
Body
Background Information
When then-candidate Donald Trump was caught on tape about "grabbing" women "by the pussy," there were crickets: 53% of white female voters still opted for a bigoted buffoon to be the most powerful man in America, someone who represents their best interests (Mayer, 2017, p. 1). Yet almost a year later, women started to accuse one of the most powerful men in Hollywood of similar charges including rape. This time, all bets were off. Weinstein was dragged through the mud. Extensive fallout from Weinstein's case has shaken Hollywood to its seemingly rotten core. In fact, "allegations by more than 50 women have brought to light decades of sexual harassment, abuse and rape," by Weinstein alone (Fernandez, 2017, p. 1). Unknown numbers of other women had experienced much the same, since the dawn of the silver screen.
Before the Weinstein case was made public, there were years—decades even—of attempts to bring to light the extent and prevalent of male sexual harassment, intimidation, abuses of power, and even rape and assault. One of the earliest high profile cases involved Anita Hill. Hill came forward by offering official testimony in a Senate confirmation hearing of Clarence Thomas. Thomas was seeking a position on the United States Supreme Court—one of the most powerful positions in the country. Hill, a woman of color, lacked sufficient power or credibility to sway the Senate. In fact, Thomas used the accusations as an opportunity to wield his hegemonic chauvinistic male power as if he were already on the bench. By discrediting Hill, he created a misogynistic framework that the media capitalized on at the time. In fact, "Hill was vulnerable to detractors supplying their own readings—imputing false motives, insinuating psychological problems, and smearing her, as the American Spectator notoriously did, as 'a bit nutty and a bit slutty,'" (Mayer, 2017, p. 1). The Hill case demonstrates the intersections of race, gender, and power. On the other hand, the Weinstein accusers are mainly white, wealthy, powerful women whose voices carry clout, far more clout than Hill had when she accused Thomas.
Download Full Essay In MS-Word Format
Download Full Essay
Fast-forward a few decades and the public watched one of its favorite heroes being accused of raping too many women to count: Bill Cosby. From then it seemed like no one was safe. Men as powerful as a Supreme Court Justice nominee and Bill Cosby were going down. That also meant that other men in positions of supreme power could also be knocked off their self-created pedestals. Yet it seemed not many people were paying attention, or cared, just like the women who ended up voting for Trump. Chairman and CEO of Fox News Roger Ailes faced a barrage of accusations, including one from Fox News anchor Megyn Kelly. Nothing much came from that. Just as Fox news supported their sexist CEO, they also kept on one of their top stars, Bill O'Reilly, even after O'Reilly had settled a $32 million sexual harassment lawsuit. Change was happening slowly, until Weinstein.
The Fallout
The "domino effect" has been one of the most extraordinary aspects of the Weinstein case, one of the main reasons why it is different from previous cases of high profile sexual harassment or rape (Rubin, 2017, p. 1). Some of the Hollywood fallout includes Roy Price, President of Amazon Studios, who was "suspended and ultimately resigned," (Fernandez, 2017, p. 1). According to Fernandez (2017), the fallout was also personal: Price's fiancé ditched him less than a month before their wedding. Chris Savino was fired from Nikelodeon, after a dozen women came forward with their allegations of sexual misconduct (Fermandez, 2017). Likewise, Lockhart Steele was fired from Vox Media after admitting to inappropriate sexual conduct. When Kevin Spacey came forward about his making sexual advances, the hugely popular show House of Cards was summarily cancelled—showing that even money could not persuade the studios to remain silent. Indeed, men who abuse power are falling like a house of cards.
Why Change is In the Air
It is easy to wonder whether this will just be another forgotten moment, leading to no meaningful change to gender and power relations. However, there are signs that this is truly the "watershed moment" that many believe it to be (Mayer, 2017, p. 1). Actor Sam Elliot has spoken to The New Yorker about his opinions and believes that indeed, the Weinstein case and reactions to it are "an inflection point regarding sexual harassment at large," (Rubin, 2017, p. 1). According to Elliot, women around the world are now empowered to a greater degree than ever before due to the more widespread support for, and encouragement of, coming out about their experiences. Taken together, all the cases are now showing that women who have been harassed on the job or assaulted that they were not alone by any means, and that "if they did speak up, it wasn't the end of the world," (Hampson, 2017). The #metoo social media movement helped with the collective empowerment and the feeling of not being alone, too.
However, it is still important to recognize that one of the main reasons why the Weinstein moment might signify change is due to the very cause of misogynistic behavior: power. The accusers of Weinstein are women in positions of power, and most women are not. Anita Hill claims that as disappointing as this may be, America still might be finally ready for changing their attitudes and perspectives now that the Weinstein case has become so high profile. According to Hill, Americans now have a "narrative that the public will buy...until now, very few women have had that standing," (Mayer, 2017, p. 1). In fact, the popularity of the #metoo movement obscured the fact that it was actually started by a woman of color many years before it was being used as part of the public outcry against Weinstein. It takes Angelina Jolie to get the attention of the public.
Need Help Writing Your Essay?
Get Started
Conclusion
Although social norms change slowly, often taking generations, it is important to remain optimistic. The Harvey Weinstein case did not come out of nowhere. There were dozens of other high profile harassment and rape cases prior. What made his different? Celebrity, of course. After the extent of Weinstein's abuses were made public, a string of other Hollywood and television executives, actors, and directors either resigned or were fired. Many were simply shunned by the public, their careers potentially ruined. The reactions to these men were unfortunately different to the reactions to Trump.
Sources
Fernandez, M. (2017). Harvey Weinstein fallout. Variety. 20 Oct, 2017. http://variety.com/2017/biz/news/harvey-weinstein-fallout-sexual-harassment-roy-price-chris-savino-1202595496/
Hampson, R. (2017). Weinstein case fallout: Why now? Why never before? USA Today. 22 Nov, 2017. https://www.usatoday.com/story/news/2017/11/21/weinstein-case-fallout-why-now-why-never-before-rose-spacey-cosby-trump/884385001/
Mayer, J. (2017). Anita Hill on Weinsten, Trump, and a watershed moment for sexual harassment accusations. The New Yorker. 1 Nov, 2017. https://www.newyorker.com/news/news-desk/anita-hill-on-weinstein-trump-and-a-watershed-moment-for-sexual-harassment-accusations
Rubin, R. (2017). Sam Elliott: Weinstein Fallout Is 'Best Thing That's Happened to Hollywood in a Long Time' Variety. 24 Oct, 2017. http://variety.com/2017/film/news/sam-elliott-harvey-weinstein-fallout-best-thing-hollywood-1202598236/
Closing
Sexual harassment and rape are methods of abusing power. The fallout from the Harvey Weinstein incidents seems to illustrate that real change is on the horizon. Instead of shaming the accusers, as the Senate did to Anita Hill, the women were celebrated for their courage. Instead of silencing the accusers and celebrating the men, as Fox News did with both Ailes and O'Reilly, a few initial accusations led to a massive outpouring of about 50 other women who Weinstein harassed or raped. While these were women who can be considered powerful and have nothing to lose, it is highly likely that this situation will empower and enable all women around the world to come forward with dignity, grace, and courage. The goal is to make misogynistic behavior no longer tolerable or normative in the society.
Download Full Essay