2016 Presidential Election Essay

Download this Essay in word format (.doc)
Excerpt from :
Abstract


In what is shaping up to be the strangest election in United States history, the contest between the Democratic nominee, former U.S. Secretary of State Hillary Rodham Clinton and the Republican nominee, billionaire real estate developer Donald J. Trump is being closely monitored by U.S. voters and an increasingly concerned international community. The Democratic nominee has most recently been charged with several abuses of classified information during her tenure as secretary of state, perjury before the U.S. Congress and illicit dealings with foreign interests buying favors from the State Department through donations to the Clinton Foundation. Conversely, the Republic nominee has been labeled alternatively as "crazy," "insane," and "deranged" by a growing number of observers based on his erratic and hate-filled speeches. This essay on the 2016 U.S. Presidential election reviews the literature to provide brief biographies of these presidential candidates followed by an analysis of recent trends that have influenced voter reactions to date. Finally, a summary of the research and important findings concerning the 2016 presidential election are provided in the conclusion.


The 2016 U.S. Presidential Election: Crooked Versus Crazy?


When the Founding Fathers wrote Article II of the U.S. Constitution which stipulates that the president will be elected every 4 years, they also included specific criteria for eligibility including being born in the United States and being a minimum age of 35 years old. The Founders, though, likely did not foresee the day when the major candidates for the U.S. presidency were charged with so much political and psychological baggage or they might have reconsidered their eligibility requirements. The Democratic nominee, former Secretary of State Hillary Rodham Clinton, faces a wide array of charges concerning her mishandling of thousands of classified email messages on her personal computer and perjuring testimony to Congress during her tenure as U.S. secretary of state. Likewise, the Republican candidate, Donald J. Trump, is widely regarded as a lunatic of the first order by a growing number of observors, including many who supported him until he revealed his true thinking in a series of highly revealing stream-of-consciousness speeches that create new media firestorms every day. To determine the most recent details and likely outcome, this paper reviews the recent literature to provide brief biographies of these two presidential candidates and their respective chances for winning the presidential election, followed by a summary of the research and important findings concerning these issues in the conclusion.



Overview of 2016 Presidential Candidates


Hillary Rodham Clinton. The Democratic nominee was born in Chicago on October 26, 1947 and went onto earn law degree from Yale University School of Law in New Haven, Connecticut where she met her future husband and U.S. president, William "Bill" Clinton, a fellow law school graduate in 1975. Following their marriage, Clinton would go on to serve as the first lady of the U.S. during the period 1993 through 2001 during husband's tumultuous tenure as president (Clinton biography, 2016). In 2001, Clinton was elected to the U.S. Senate and was later appointed as the 67th U.S. secretary of state in 2009 where she served until 2013 (Clinton biography, 2016). In 2016, Clinton secured the Democratic Party's nomination, becoming the first woman in the U.S. history to become a major political party's presidential nominee (Clinton biography, 2016).

The Clinton's financial fortunes have improved dramatically since their departure from the White House in 2001 when they purportedly claimed they were "dead broke" and their mutual net worth is currently estimated at more than $100 million as a result of lucrative speaking tours by the former president and what some observers charge are shady deals elsewhere (Greenburg, 2016). Nevertheless, all current major polls indicate that Clinton is beating Trump in vital swing states as well as many states that have traditionally voted Republican and most observers agree that she will become the 45th president of the United States following the elections in November 2016.

Donald J. Trump. Born in Queens, New York in 1946, billionaire real estate developer Donald John Trump's checkered track record as a real estate developer began in 1971 when he began investing in various building projects in Manhattan and continued into the 1980s when he completed the Grant Hyatt, making him one of the best-known real estate developers in the country (Trump biography, 2016). These projects were also the source of controversy that has characterized Trump's career to date. Using his significant financial clout, Trump went on to pursue other eponymous investments including an airline, casinos and other major buildings, as well as a hit television series, "The Apprentice" and its spinoff, "The Celebrity Apprentice" (Donald Trump biography, 2016).

Although some close associates report that Trump's interests in politics date back decades, his formal interest was demonstrated in 2015 when he announced he would be a Republican Party nominee for president (Donald Trump biography, 2016). After beating an unprecedented 17 other candidates in the Republican primaries, Trump was officially confirmed as the Republican candidate for president on July 19, 2016 (Donald Trump biography, 2016) having won more votes (13,406,106) in the primary elections than any Republican candidate in history (Hoft, 2016). It would be reasonable to suggest that Trump would able to leverage this heady start in the primaries and his successful professional management background to mount an effective presidential campaign, but most observers agree that his efforts to date have hurt him more than helped him and doubt that there is time enough left to repair the damage already done and these issues are discussed further below.
[caption id="attachment_1379" align="alignnone" width="565"]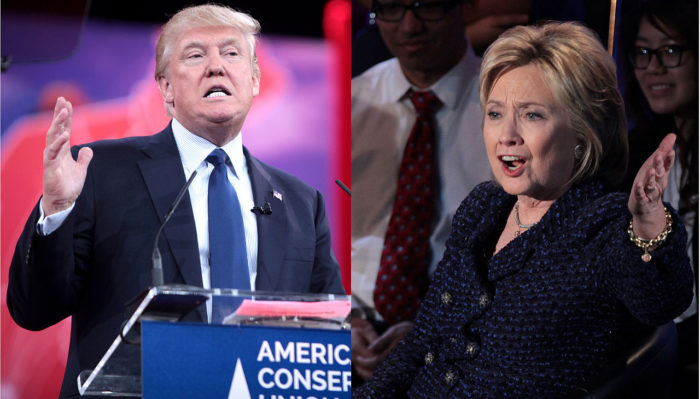 Figure 1: "2016 Presidential Candidates" Source: Wikimedia[/caption]


Current Trends and Controversies


As this paper was being written, the Federal Bureau of Investigation…