Obamacare Essay

Download this Essay in word format (.doc)
Excerpt from :
Titles:


The Affordable Care Act: Can It Be Fixed?

The Future of the Patient Protection and Affordable Care Act

The Pros and Cons of Obamacare

The Effects of Obamacare on American Small Businesses


Topics:


What are the main arguments for and against Obamacare?

How much should Americans pay for healthcare insurance?

Why do Americans pay more for their healthcare than consumers in some other countries?

Is Obamacare's individual mandate unconstitutional?


Outline:


I. Abstract

II. Introduction

III. Body

A. Background and Overview

B. Pros of Obamacare / Advantages

C. Cons of Obamacare / Disadvantages

IV. Conclusion


The Future of Patient Protection and Affordable Care Act also known as Obamacare





The future of Obamacare? Probably the same as its past:

A bit of a mess. – Ben Boychuk, 2014



Abstract


Signed into law by former President Barack Obama in March 2010, the Patient Protection and Affordable Care Act (PPACA), more commonly known as "Obamacare," has been the law of the land for more than 7 years. During this time, Obamacare has been the source of numerous lawsuits brought by more than a dozen state attorneys general as well as heated criticism by many American consumers and small business owners who complain that the law has increased insurance premiums and caused millions of consumers to lose their insurance coverage. Given the current administration's commitment to repeal and replace Obamacare with an improved version, it is important to understand what was right, if anything, with this law and to identify the prevailing arguments against it. To this end, this essay examines the main arguments for and against Obamacare, followed by a summary of the research and important findings about this healthcare reform initiative in the conclusion.


Introduction


More than 7 years following its enactment, the track record of the Patient Protection and Affordable Care Act or "Obamacare" (hereinafter alternatively "the Act") has been mixed but most Americans as well as policymakers agree that some changes are needed and proponents and critics alike would likely agree with the above epigraph. Many critics charge that healthcare costs have increased dramatically following the Act's passage and have termed it the "Unaffordable Care Act" (Hoar, 2016) while others point to the increased rolls of Americans with health coverage due to its individual mandate provisions (Key features of the Act, 2016). To determine the facts, this paper reviews the literature to identify the main arguments for and against the Act, and how analysts view the proposed ObamaCare Lite as a replacement. Finally, a summary of the research and the important findings that emerged from this review are presented in the conclusion.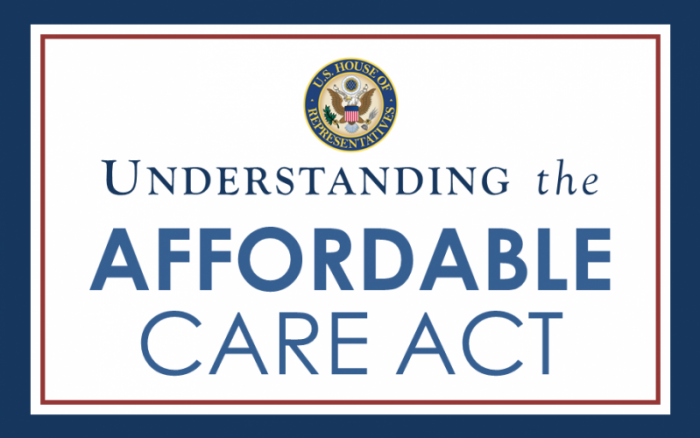 Background and overview


The Patient Protection and Affordable Care Act, commonly referred to as "ObamaCare," was passed by the U.S. Congress on March 23, 2010 in a response to a wide range of systemic problems that have plagued the health care system in the United States for years (Fischer, 2016). In sum, the Act was intended to "achieve universal medical insurance coverage for all Americans and lower the costs of health care nationally" (Fischer, 2016, p. 54). The 900-page Act is ponderous, though, and is comprised of 10 separate titles that include hundreds of provisions (Fischer, 2016). In a holding that settled several lawsuits from state attorneys general, the U.S. Supreme upheld the Act on June 28, 2012 (The Affordable Care Act, 2016) and the Act's major provisions became effective on January 1, 2014; however, a number of substantive changes were implemented prior to that effective date and industry analysts foresee numerous additional changes in the future (Crocker & Kahla, 2015).

To date, the U.S. Congress has been unable to consolidate sufficient bipartisan support to repeal the Act, but the election of Donald J. Trump to the presidency in November 2016 means that substantive changes in ObamaCare can be reasonably expected in the foreseeable future. Indeed, President Trump made it clear during his campaign that the Act should be repealed outright and has recommended allowing private plan providers to compete across state lines (Solly, 2016). Despite his campaign promises to increase coverage to include more Americans, lower premium costs and ensure that lower-income consumers can afford health insurance, the recently proposed revisions to the Act contained in the new American Health Care Act termed "ObamaCare Lite" by detractors fail to achieve any of these goals and in some cases make the situation even worse (Luhby, 2017). In order to determine what aspects of the Act are in most need of reform, the pros and cons of the original version must be taken into account as discussed further below.
[caption id="attachment_411" align="alignnone" width="407"]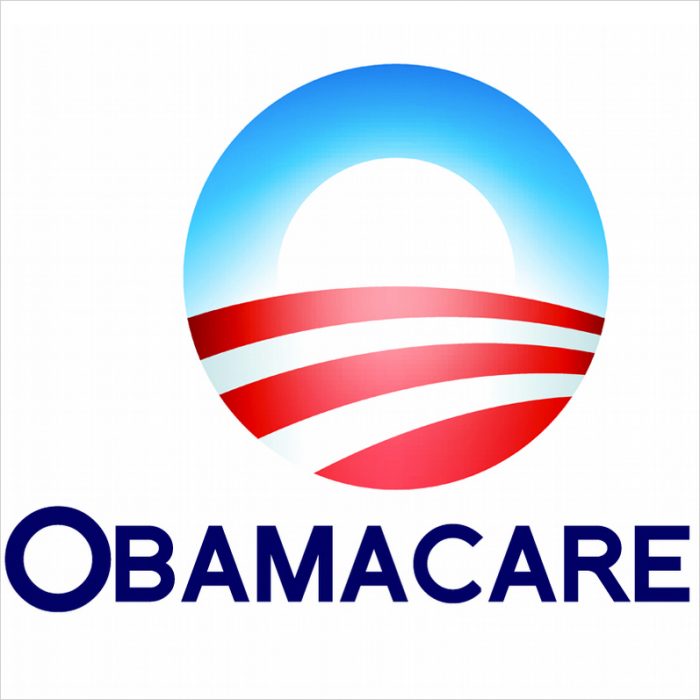 logo for Obamacare a/k/a Affordable Care Act[/caption]


Pros of Obamacare / Advantages


Despite serious criticisms to the contrary, there are a number of benefits and advantages introduced by the Act that must be taken into account when gauging the need for future changes. Although the levels vary, the majority of American healthcare consumers experienced some benefits from the Act, including most especially guaranteed coverage of pre-existing conditions and the prohibitions against discrimination in healthcare coverage based on gender (The pros and cons of ObamaCare, 2017). Moreover, millions of Americans who were unable to secure reasonably priced healthcare insurance in the past were able to do so in the wake of the passage of the Act. Some of the other pros that are associated with the Act include the following:


More than half of uninsured American healthcare consumers can now obtain health insurance free or at low cost, and some can receive assistance with out-of-pocket costs through their state's Health Insurance Marketplace;
There are now more private coverage options, and all major medical coverage options must provide minimum essential coverage;
Healthcare consumers have the right to a rapid appeal;
Health insurance companies are not allowed to make unjustified rate hikes and they spend the majority of premium dollars on care rather than paying executive salaries;
All major medical coverage must count as minimum essential coverage which generally means that coverage must offer ObamaCare's protections, cover essential health benefits such as free preventative services, limit deductibles and out-of-pocket-maximums, provide minimum actuarial value, and not have annual or lifetime dollar limits;
Small businesses with fewer than 25 full-time equivalent employees can receive tax credits for up to 50% of their employees' health insurance premium costs; and,
Young Adults are allowed to remain on their parents' plan until age 26 years (The pros and cons of ObamaCare, 2017, para. 5).


Notwithstanding these benefits and advantages, there are some aspects of the Act that remain the source of serious controversy as discussed further below.


Cons of Obamacare / Disadvantages


One of the most contentious elements of the Act that has attracted the most criticism is the so-called "individual mandate" requirement that all U.S. citizens much purchase some type of satisfactory health care coverage or pay a penalty (Fischer, 2016). Likewise, other provisions of the Act have also been demonized by many of the nation's physicians and their professional organizations which argue that lower reimbursement rates combined with the newly implemented 90-day waiting period required for payments means they will simply be unable make enough money to remain in their medical practices (Crocker & Kahla, 2016). The president of the American Medical Association (AMA), Dr. Ardis Dee Hoven, also weighed in on this issue and stated that the 90-day waiting period "puts the physician and their patients in a very difficult situation" (as cited in Crocker & Kahla, 2015, p. 60). In other words, the 90-day waiting period mandated by the Act means that physicians are currently being required to subsidize the provision of individual health care for patients without any assurances they will actually be paid. As the AMA's president points out, "If a patient is being treated for a serious illness that requires ongoing care, the physician is having to assume the financial risk for this. That's the bottom line" (as cited in Crocker & Kahla, 2015, p. 60).

In addition, growing numbers of health insurance companies, including Aetna, have withdrawn coverage from many of the states where they previously provided lower-cost insurance due to the costs incurred in implementing and administering the Act's provisions (Hoar, 2016). A former official with the Congressional Budget Office, Joe Antos, characterized Aetna's decisions as "reflecting the failure of ObamaCare" and emphasized that, "Young, healthy people have stayed away from exchange coverage, resulting in substantial losses for insurers and sharply rising premiums for 2017" (as cited in Hoar, 2016, p. 42).

Finally, the Act has created significant confusion on the part of American healthcare consumers who are confronted with special enrollment periods and the need to compare plans to identify optimal choices for their needs (The pros and cons of ObamaCare, 2017). In addition, because the Act covers pre-existing conditions, the increased costs required to provide healthcare for these consumers will increase insurance premiums for all Americans (The pros and…